Summer signals freedom for children. It's a break from the structure dictated by the school day, a time for more play and days spent at the pool. At the Y, we share that love for the fun this season can bring.
We also know how important it is for kids to be kept safe, engaged and active when they're not in school. And many children in our community rely on the Y for a safe space, healthy and steady meals, and enriching activities throughout the summer months. 
Programs like Summer Adventure meet those crucial needs by turning schools into camps where kids can learn, play, explore and stay sharp for the school year ahead. Hundreds of elementary- to middle school-aged youth across Middle Tennessee experience the program each summer.
We asked some campers to take a few minutes away from their day to tell us what they like most about Summer Adventure. With their help, we narrowed it down to five of our favorite things.
1. Learning about the world
Along with having an all-out blast, kids study different countries through projects and games during this 9-week program.
Rihanna, 9, told us she loved playing Chinese tic-tac-toe. "I learned how to write in Chinese. We learned how to spell 'snake' in Chinese and different animals," she said.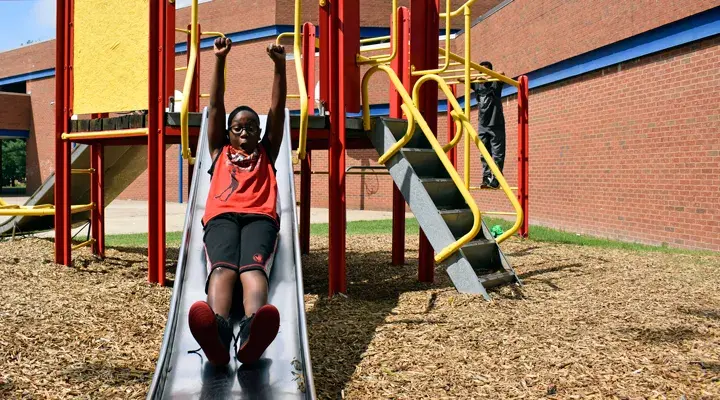 2. Building social skills
Kids get to focus on making new friends with team-building games and activities.
When Ashleigh, 8, said she felt happy, excited and proud leaving camp every day, we asked her why. "Because I will make new friends," she said.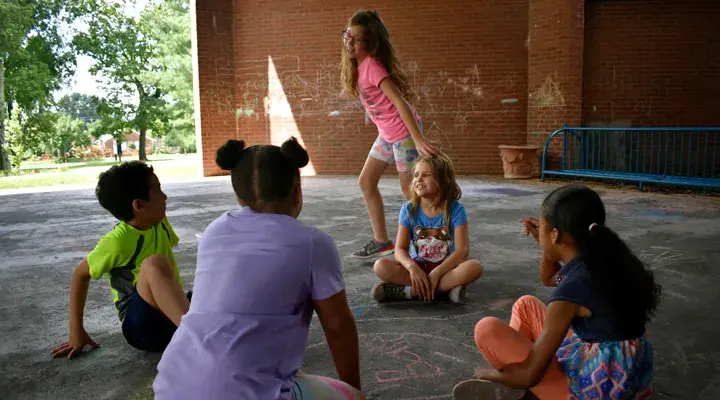 3. Getting comfortable around water
New this year, Summer Adventure campers receive swim instruction tailored to their skill level.
"I like that we get to go swimming, and we get to go to field trips," said Katie, 11.
Read more about the Y's far-reaching efforts to teach children water safety.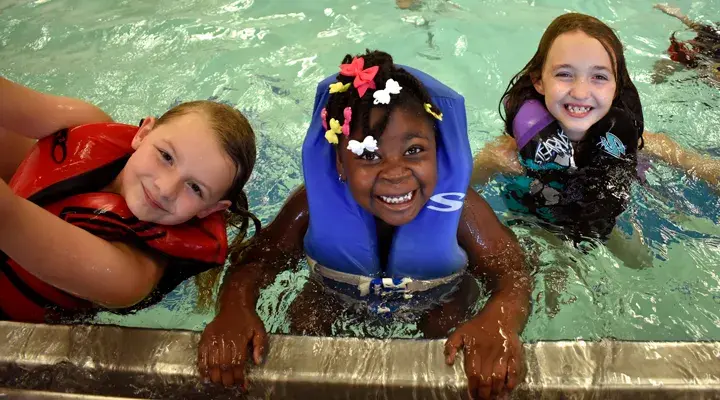 4. Eating healthy, balanced meals
Summer Adventure serves more than 1,200 free lunches per week, and each one includes all five food groups. Campers also learn to get comfortable with healthy and unfamiliar foods through creative group projects.
When we met six-year-old Agbenu and her friend, Lucy, playing in the gym, they were excited to talk about these activities. "My favorite project was making food projects," Agbenu said. "And also, today we made a chicken," she said of the day's art activity.
Learn more about how Y feeds kids in need through the Summer Food Program.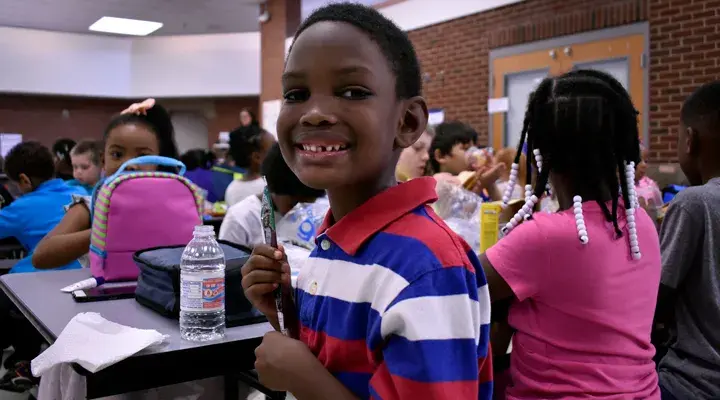 5. Spending time with caring mentors
Experienced, committed staff members instruct and encourage the kids each day to help them learn, grow and thrive.
Between climbing on the monkey bars and painting in the cafeteria, Chloe, 9, stopped to tell us: "They have great teachers and you get to learn new things and do fun crafts."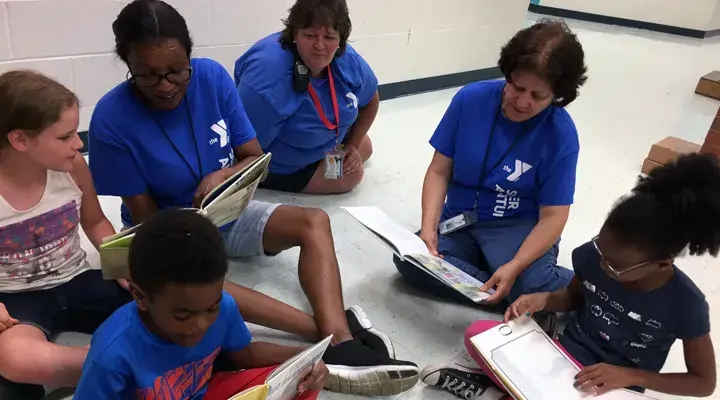 See more Summer Adventure photos on our Facebook page. The Y never takes the summer off! Learn about all the ways we help kids learn, grow and thrive at ymcafunco.org/summer-adventure.