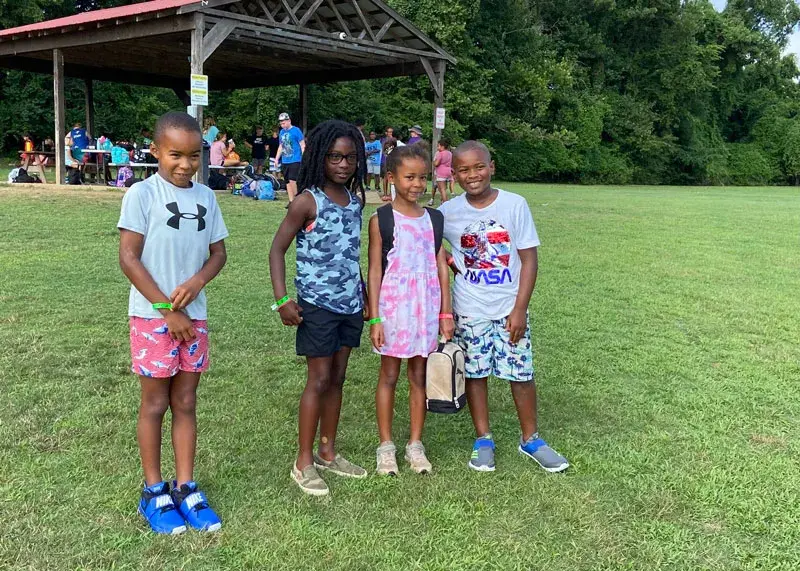 Averee Small first started YMCA Day Camp in the summer of 2019 before kindergarten. At five years old, young Averee had been in daycare, but her mom, Ann, wanted to give her a fun summer outdoors before her first year of school.
Now seven, Averee had a chance to go back to Day Camp this summer—something she has been "counting down the days for," says Ann. "The counselors remembered her from two years ago and immediately made her feel welcome. Every day, Averee comes home talking about the science experiments that [the campers] have gotten to do and which one was her favorite."
Though Averee is passionate about science, her favorite part of camp is swimming, where the campers have ample time to splash around in the pool. "She loves to tell me what she has accomplished during swimming time," Ann says. "One day, the kids practiced diving down to the bottom to retrieve toys that counselors had thrown. Averee brought up six toys from the bottom, and she was so proud of herself!"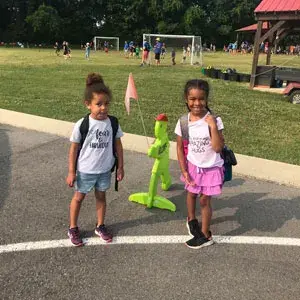 As all campers must experience, Averee worked hard to pass the Y's swim test before taking on the water solo. "She was excited to tell me about her swim tests at the beginning of the week and the lessons she took throughout," Ann shares. "She also told me that her friends were helping her learn [to be a better swimmer] so that she could pass the test. There's truly nothing better than swimming every day during this hot summer!"
Ann felt very comfortable with leaving her daughter in the care of great counselors and new friends. "She has developed some amazing friendships this year. One friend runs to give her a hug every morning after I sign her in," Ann says. "After the isolation of last year, the ability to play and hug friends outside has been such a gift to our social girl. She can't wait to get to camp every day and as a parent, there is nothing better than seeing your child excited to start each day."
Learn more about YMCA Day Camp at ymcamidtn.org/day-camp.