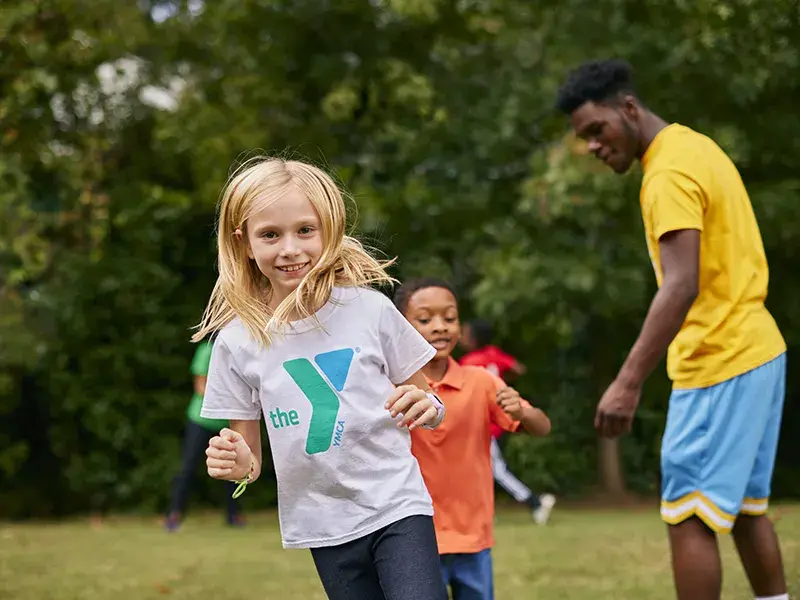 YMCA Day Camp can be an exciting part of a child's summer vacation, with new friends, new experiences, and new memories to be made! For one of our campers, Emma, YMCA Day Camp was just that, a week full of fun—even with a broken arm! 
According to her mom, Briana, Emma "had a broken arm and was nervous about attending camp and not being able to participate, but everyone made her feel more than welcome and made sure she felt comfortable at all times." Though Emma was limited in pool activities because of her injury, the staff made sure she could still create sunny memories at camp, and she really enjoyed the arts and crafts portion of the day. Her fellow campers also made sure that Emma felt welcome. "The campers were very friendly and helpful, often offering a helping hand when Emma needed it," Briana said. "She always felt like she was part of a team."
As a parent with many camps in the Nashville area to choose from, Briana chose the YMCA because Day Camp offered a range of activities throughout the day to keep Emma entertained. "Although she ended up not being able to participate in the afternoon activities, she still had a wonderful time. For us, the best part of camp was Emma having the opportunity to make new friends and socialize with kids her own age. We were also very pleased with the friendliness and kindness of the counselors!"
Day Camp at the YMCA of Middle Tennessee provides much more than a memorable summer experience for your child. At camp, kids forge relationships, build new skills, explore their imaginations, and return home inspired. Learn more about YMCA Day Camp at ymcamidtn.org/day-camp.