By Dr. Vona Wilson
This is the second in a three-part series from our chaplain. Part one is here, and part three is here.
Jesus was matter-of-fact: "Embrace this God-life. Really embrace it, and nothing will be too much for you. This mountain, for instance: Just say, 'Go jump in the lake'—no shuffling or shilly-shallying—and it's as good as done. That's why I urge you to pray for absolutely everything, ranging from small to large. Include everything as you embrace this God-life, and you'll get God's everything. And when you assume the posture of prayer, remember that it's not all asking. If you have anything against someone, forgive—only then will your heavenly Father be inclined to also wipe your slate clean of sins." - Gospel of Mark 11:23, The Message
POP: Power of Prayer
Recently, we celebrated the National Day of Prayer. Every YMCA center and program area engaged people in prayer. Creative ideas flowed from breakfast with first responders, prayer walls with member interaction, and services with local leaders and churches. And something we didn't expect happened too. A circle of prayer in the Donelson Y came together unplanned and unable to ignore. Maybe you heard…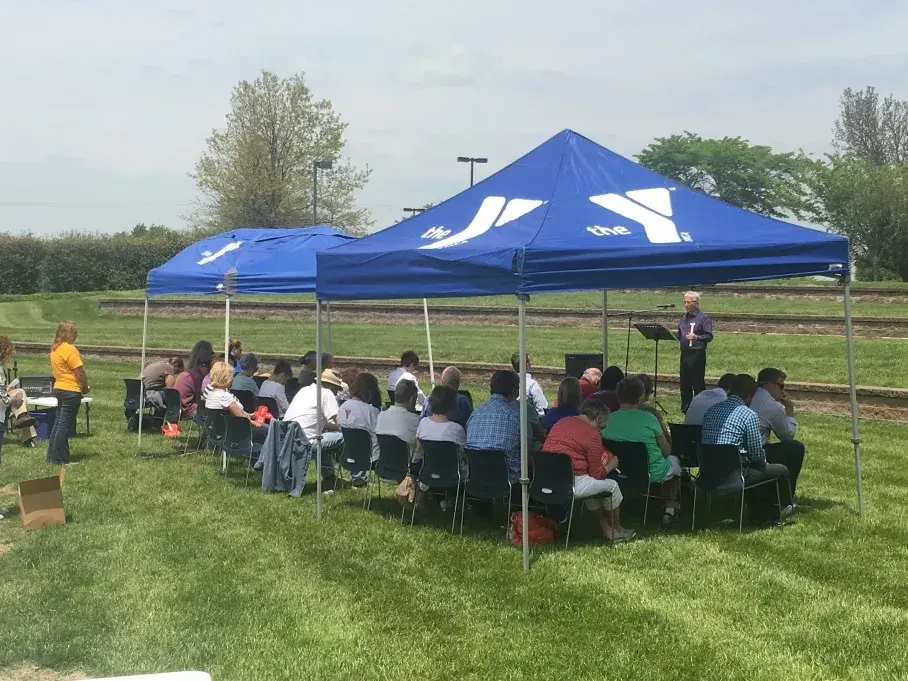 On May 4, 2018, a young man, who worked at a shoe shine kiosk in Opry Mills, shot and killed another young man inside the mall. The two men had a history together. News of the shooting hit social media as police responded, and everyone went on alert. Is this a mass shooting? Are many in danger? Are my children safe? Where is the person with the weapon?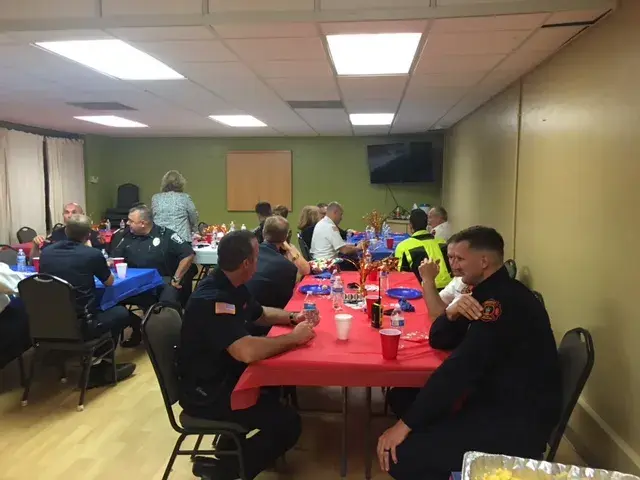 The Donelson Y is three miles from Opry Mills. That morning, a group exercise class had prayed for the list provided by the National Day of Prayer. This list asks God to be involved in our community and nation. They specifically prayed for law enforcement, fire-fighters, paramedics—those who are first responders to emergencies across our city and nation every day.
When news of the shooting became known, the Donelson staff responded with safety alerts, as they are trained and know well to do. They also gathered a circle of people and prayed again. They sensed the presence of God among them. It was powerful.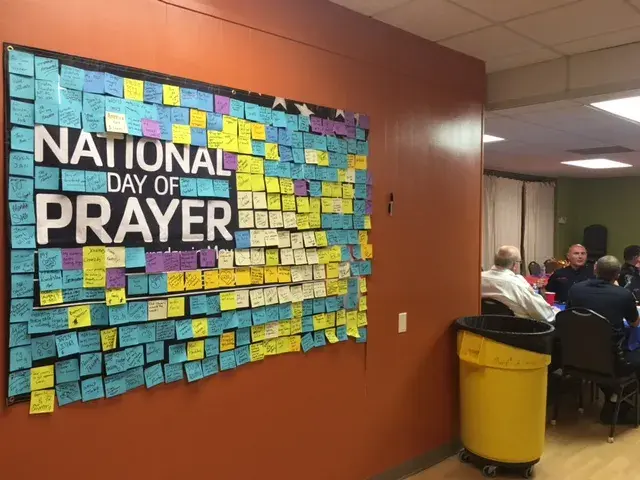 Meanwhile, the young man at Opry Mills went across the street to a ticket booth and placed the gun on the counter. Surrender. The man working in the ticket counter just happened to be a retired police officer, while the State Highway Patrol happened to be doing a training exercise in the parking lot. The situation was stabilized, and no one else was harmed.
When the Donelson instructor had opened the class in prayer that morning, they had no idea their prayers for local first responders and community members would hit so close to home so quickly. Prayer invites and opens us to God's active intervention in our lives. It is powerful in ways we can't see or imagine. We don't have to understand all the details of how our Creator brings things to pass, we need only to be faithful to pray. Never underestimate it!
Let's Pray Together
God, please keep nudging us to pray. Thank you for hearing our prayers and for the ways you intervene to help us. We need you. There is so much you provide for us that we do not see. We trust you and we love you! We pray in the name of Jesus Christ, Amen.
Learn more about the Y's Spirit and Mind Ministries
At the YMCA, we know that growing in spirit, mind and body is the surest path to holistic wellbeing. Our library of Spirit and Mind workshops, seminars and small group classes is designed to support growth in physical, emotional, spiritual and financial health.