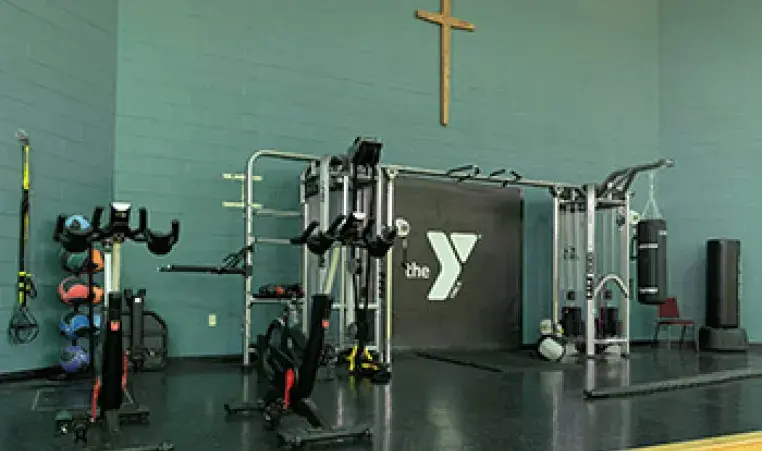 Our Wellness Floor and basketball court are two of our most popular areas. But we have lesser-used spaces and offerings you might not know about. Learn more below, and follow us on Facebook to stay up-to-date.
Step up your work out: Members can utilize our stairwell to work out! Walk or run the 27 steps between our third and fourth floors. Additionally, there's outdoor space with 24 stairs. The area is accessible through the doors across from the entrance.
All the world's a workout stage: We've added more equipment to the stage on the basketball court. This less-busy area is equipped with spin bikes, punching bags, medicine balls, strength equipment, TRX bands and battle ropes. 
Free wellness appointments: Our assessment is tailored to your needs! This is an opportunity for you to share your goals and relevant health history, learn about our equipment, and ask wellness-related questions. While this service is geared toward new members, it's available to all.
Start at the top: Our entrance and elevator are actually on the third floor of the building, which we share with Christ Church. Take the stairs or elevator to the fourth floor to access Studio B, the Wellness Floor, track and family restroom. 
Relax with us: Our café is the perfect space to enjoy downtime or get work done. Coffee and Wi-Fi are always free! 
Questions? Come see us at the Welcome Desk. We're so glad you're a part of our community.