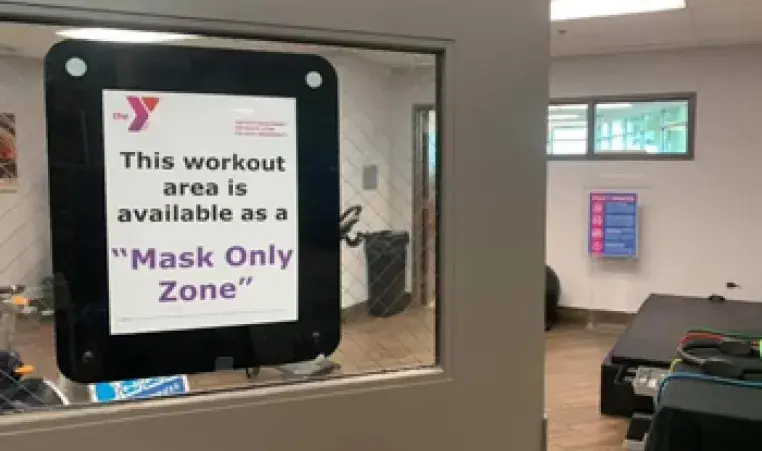 The Y offers separate mask-on exercise areas at the following locations: Bellevue, Christ Church, Clarksville, Green Hills, Franklin, Margaret Maddox, Maryland Farms, Northwest and Sumner County. Please call the centers for detailed information about their spaces.
These exercise areas require that everyone wear a mask at all times—unlike our main wellness floors, where masks may be removed during exercise.
We're happy that we can provide this option for members at centers with the available space. Thank you to our members and staff for working together to make the Y a welcoming place for all.