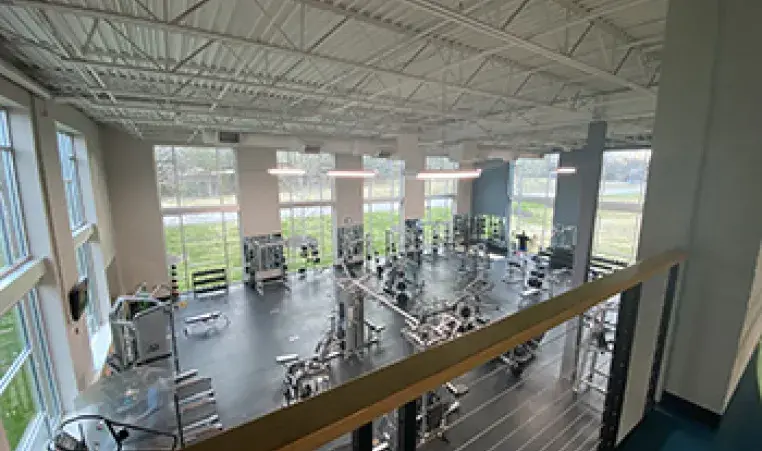 Beginning Monday, Sept. 26, the strength room will be closed starting at 8 a.m. for one week to install new wellness flooring with some equipment changes.
What's available?
Cardio equipment, group exercise and water exercise classes and the track will remain open.
The multipurpose room will have dumbbells, kettlebells and benches available during operating hours. The classes in this room have been adjusted during the next two weeks.
Strength equipment will be moved into the cardio room area. We will remove the Cybex strength equipment on the cardio floor. The new Cybex strength will be installed during Phase 2!
Matrix Climb Mills will be relocated to the chapel area during the two-week project.
Starting on Monday, October 3, we will begin the cardio room wellness floor install for the week. During this time, cardio equipment will be limited but the strength room will be reopened and treadmills temporarily repositioned to accommodate the closure. Access to the strength room will be rerouted through our emergency exit door during this time.
We apologize for the inconvenience and we appreciate your patience during these renovations. During this project, members have access to visit our other YMCA's. We are excited for the new updates to our facility!