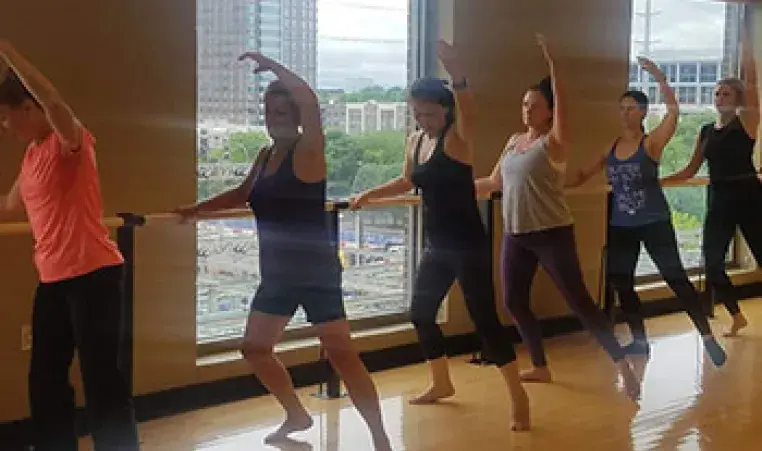 If you just joined or have been a member for years, you may not know about all we have to offer. Check out our tips below, and follow us on Facebook to stay up-to-date with our latest happenings.
We have a great mix of members. Because the Downtown Y draws people in across Middle Tennessee, our membership is diverse and represents a true cross-section of greater Nashville.
Our rooftop pool, track, and event space offer some of the best views of the changing downtown Nashville skyline. Where else can you work on your fitness goals and feel the heartbeat of this great city?
There is a near limitless list of free weekly group exercise classes at the Downtown Y. In addition to offerings such as Zumba, Hyrdorider, and Barre, virtual classes and cardio cinema are popular fitness options.
Our Learn to Swim program serves over 1,000 Middle Tennessee youth each year. We partner with area schools to provide kids in underserved communities with life-saving water safety instruction at no cost to their families.
We've got game! Participatory sports such as racquetball, basketball, and pickleball have thriving communities at the Downtown Y.
Questions? Come see us at the Welcome Center. We're so glad you're a part of our community.