PAYCOM Resources
Paycom Help Guides
Miscellaneous/Other Resources
Self Care, Anti-Racism and Equity Resources
Racism and inequity can significantly impact all areas of a person's health. Because we care about our team, we have provided some resources and information that may provide help and support during these trying times.
CHAPLAIN SUPPORT
If you would like to connect with our Chaplain during this time for prayer, support, or a listening ear, please reach out to Dori Gorman by phone at 773-251-5587 or by email at dgorman@ymcamidtn.org.
COVID-19 Staff Resources
For help filing claims, Hope Fund information and more, please select a topic below. If you have further questions or need more help, please contact the HR Help Desk.
Unemployment Insurance Claims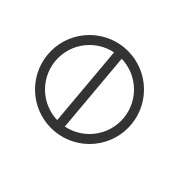 For those affected by reduced / no hours
Before you begin your application, find out what information you will need and how to find it here.
File at the Jobs4TN.GOV website (mobile app also available). 
Send your questions to helphr@ymcamidtn.org.
Loans and Hardship Withdrawals from your YMCA Retirement Fund
Loans
While you are working for a participating Y, you can borrow money from your accounts in the Savings Plan—the 403(b) Smart Account and the Rollover Account. Since you are borrowing from your own accounts, all interest that you pay will be credited back to your accounts. Learn more.
---
Hardship Withdrawal
An employed participant who has made tax-deferred contributions to the 403(b) Smart Account may withdraw these contributions if they have a financial hardship. Learn more.
The Y has created an Emergency Hope Fund specifically for our furloughed staff. This fund is intended to provide staff who have been significantly impacted with access to financial resources to support immediate and essential needs.
To Apply
Questions?
Contact Chaplain Dori Gorman at dgorman@ymcamidtn.org