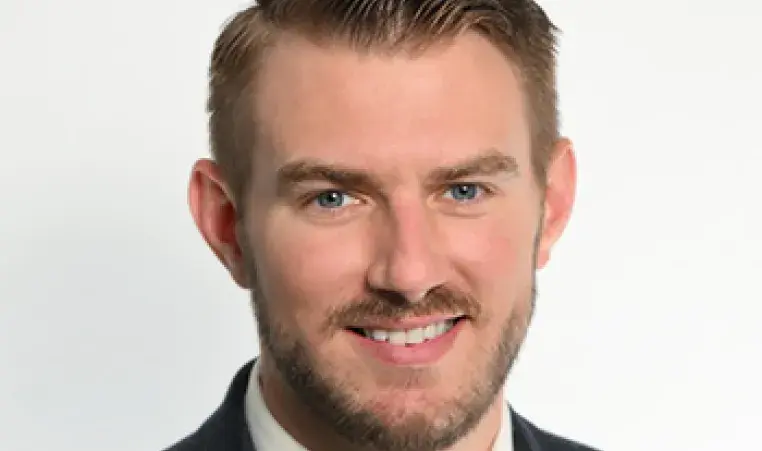 Note: the following is an introduction letter from board chair Bobby Seda to the Bellevue YMCA community. 
First, I want to express my excitement as I work to transition into the Board Chair role for Bellevue YMCA. Second, I would like to introduce my beautiful wife Macy and our nine-month-old son, Bolton Gray. We reside in Kingston Springs, along with our black lab, Buck. We have been members of the YMCA since 2018 and the Bellevue community since 2015. I have served on the board since the fall of 2018. I am so thankful to Drew Scales, other previous executive directors and our previous board chairs for the work they have accomplished to put us in the solid position we are in today.
As we move into the holiday season and year end of 2022, I find it to be a great time to pause and reflect on everything we have to be thankful for this year, as well as years past. I want to thank Alan Thompson for his dedication to the Board over the years, and most recently the impact he has made as Board Chair. He has set a very high standard for me to represent. The outlook for a strong 2022 finish and the new year is extremely bright. As we continue to navigate this new normal we are all living in, we are positioned very well to continue the growth this branch has seen over the years. We will also embark on some new and exciting initiatives. I am excited to see the completion of the functional and aesthetic enhancements that are in process and will be made to our center in the near future. The first being the improvements that will be made to the locker room areas. Each of the three locker rooms will get new wall coverings and flooring.  The men's and women's locker rooms will be receiving new lockers as well.  
I want to take this opportunity to give a huge thank you to our board members that have served over the past few years who will be rolling off the board this fall. This group of past board members has quite the trophy case! This group has accumulated over 74 years of combined service for our Bellevue Board. Chad Crow, Jim O'Dowd, Bo Mitchell, Stephanie Nichols, Wyatt Rampy, Bill Robertson, and Alan Thompson have been the nucleus of our Board over the last decade, and some since the opening of this location in 2006. The impact and implementation of ideas they have been able to accomplish has been instrumental in the growth of the establishment. We can't even begin to thank them enough. While they may be rolling off their formal roles within the board, they will continue to serve in several different capacities throughout the transition.
We want to give a warm welcome to our two new board members that will start their time of service with us in Q4 of this year. We are excited to be working alongside Pat Akard and Anh Brown. The talent and diversification of the skillset on our current board is extremely impressive. We are looking forward to seeing the progress you will all be able to make as we continue to drive our mission, vision, and values as a Board. 
We are kicking off our Annual Giving Campaign! I am very optimistic about the enhancements that have been made to the process. As we continue to build awareness towards the need and specific programs, we want to thank you for your continued and future support. I am looking forward to serving in this new journey with the total YMCA contingency!
 
--Bobby Seda