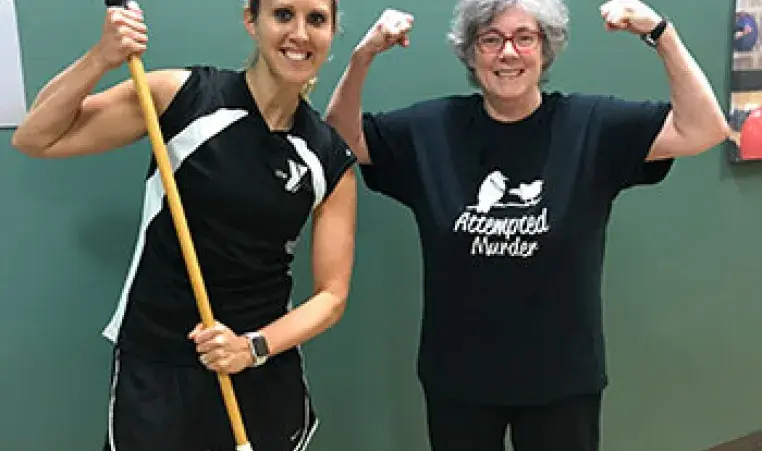 Susan Gordon's journey to the YMCA started with the ER.
For about a year, she had been experiencing dizziness which had led to a couple of falls. One morning while getting ready for work, she fell again.
"I fell flat on the floor, lost control of my limbs and couldn't even reach up to get my phone. I just lay there, prone, trying to find some humor in the situation," explains Susan. "After four or five hours of inching across the floor—bloodied, bruised and rug burned—I had traveled only eight feet."
After a few days in the hospital, followed by a stint at Vanderbilt Stallworth Rehabilitation Center, Susan was referred to St. Thomas Physical Therapy for continued treatment.
"My therapist thought I could benefit from additional strength and balance exercises, so after I was released from therapy, I decided to give the Downtown YMCA a whirl," she says.
That's where she met Lauren "LoLo" Kinser, who would help Susan build herself up while taking precautions with her lower back.
"I wanted structure, not a willy-nilly approach to my workouts," Susan explains. "LoLo takes my pain seriously, and we have worked on a bit of everything, from losing weight to improving overall body strength and balance."
After only a few months, her balance has improved, she has more energy, and she says she is even sleeping better. Her goal was simply to consider herself a "well person," and with the help of LoLo and the Y, Susan is certainly on her way.
Personal Training at the Downtown Y can help you on your wellness journey, too. No matter your goal, our certified trainers provide the support and motivation you need to reach it.