By Natalie Barnett, YMCA Registered Dietitian
Is your self-quarantine leaving you bored and tired of the same old foods? Is it the beginning of the week and you've done all of those chores that you never thought you would actually get the time to do?
Cooking can be a fun family exercise to pass the time and switch things up while we are all socially distancing and stuck inside. Here are some easy recipes to try at home that your kids can help with and that can be adapted to what you have in your pantry.
You can make any of these in bulk and freeze them for later, or drop them off at an elderly friend or family member's house (doorstep only, please) for them to enjoy without having to leave their house! Now, let's get stir-crazy, shall we?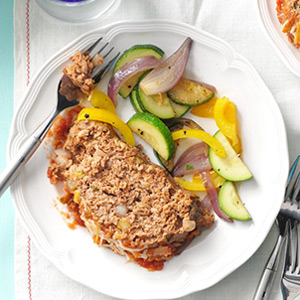 1. Salsa Meatloaf: This meatloaf recipe is topped with your favorite salsa, so it's a healthier twist on the traditional ketchup sauce topping that your kids will still love. Eat this by itself or on a sandwich! Instructions on freezing are included.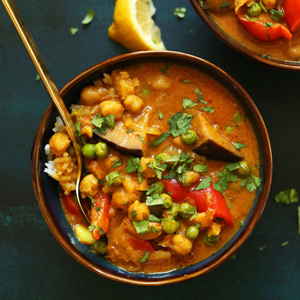 2. Coconut Curry with Chickpeas: If you're tired of the usual soups (chicken noodle, again?) and are looking to get adventurous during your quarantine, try a curry! It may seem extravagant, but hear me out. It's warm, comforting, and delicious. If you and/or your family members don't enjoy spicy foods, try using a yellow Thai curry instead of the red curry, or simply add more milk.
Check out the option that works best for you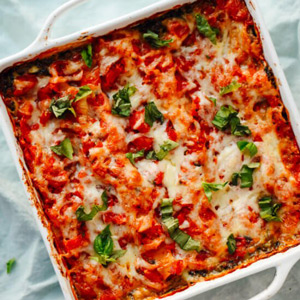 3. Spinach Artichoke Lasagna: We all love lasagna and we all love spinach and artichoke dip, but have you ever tried mixing the two? If you've run out of meat or just want a meatless meal, this lasagna could be the right recipe for you. Plus, your kids will love helping you add the layers!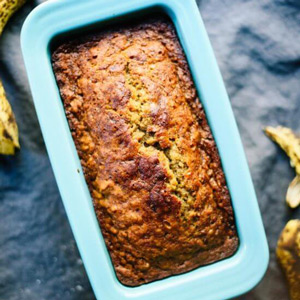 4. Healthy Banana Bread: Banana bread can make anyone's day. Whether you're making it for yourself, your family, or your older next door neighbor, this staple will warm hearts and stomachs no matter where it ends up. This recipe uses whole wheat flour and is a healthy alternative to white flour. However, if your supermarket is sold out of whole wheat flour, of course, use what is available! Maple syrup and honey are good alternatives if you are out of sugar or simply just want a new twist on an old classic.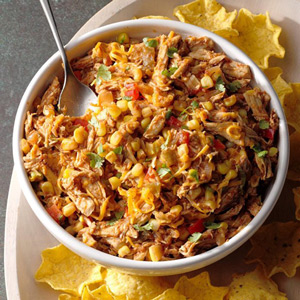 5. Cilantro & Lime Chicken with Scoops: The great thing about dishes like this cilantro and lime chicken recipe is the versatility. It can be used as a dip with chips, as a salad topper, eaten by itself, or as a stuffing for quesadillas or burritos! And the vitamin C in the lime will help boost your immune system. Add black beans for an even more Southwest flavor!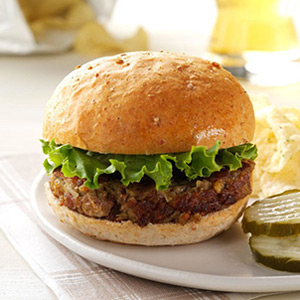 6. Mushroom Burgers: Meat is sparse in some grocery stores right now, so here's an easy recipe for a meatless burger. Mushrooms are a great (and tasty) plant-based source of protein. Your kids will love helping you shape the patties, and you don't have to worry about potential food-borne illness from the raw meat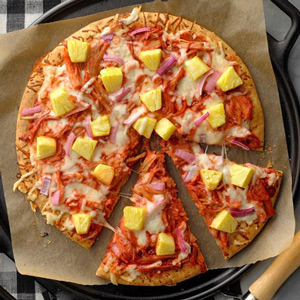 7. Big Kahuna Pizza: Regardless of your opinion of pineapple on pizza (I say yesss), there is virtually no other food that is more versatile and customizable than pizzas. Swap these toppings for a full veggie pie, add sausage and hamburger for a more traditional meat-lover's dish, or add whatever you have that may need to be used. Buy small crusts and let your kids customize their own. Make one of each and freeze them all! The possibilities are endless.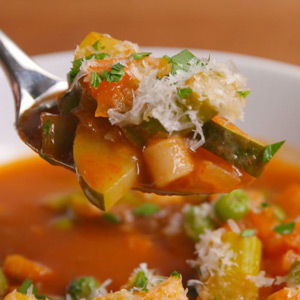 8. Spring Minestrone Soup: My last recommendation is a classic minestrone soup, because nothing says "homey comfort" quite like a steamy bowl of minestrone. Add warm toast, crunchy chips, finger sandwiches, or rolls for dipping!
Find your next bowl of warm delight
Stay Healthy with the Y
View more recipes and all of our At-Home Resources for you to stay connected and active.