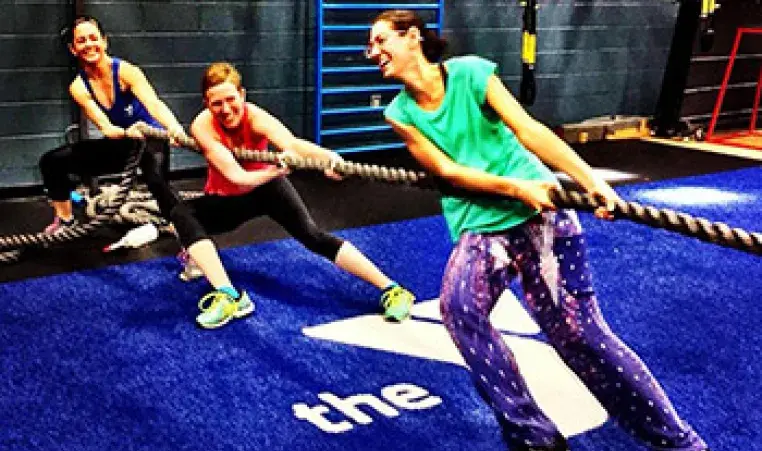 If you just joined or have been a member for years, you may not know about all we have to offer. Check out our tips below, and follow us on Facebook to stay up-to-date with our latest happenings.
Our Swim Team is top-notch. Often among the best in YMCA of Middle Tennessee swim meets, the Barracudas swim team offers the fun and character-building lessons that come with being part of a team.
The After Breast Cancer (ABC) program provides education and healing for breast cancer survivors in the Clarksville area. ABC incorporates nutrition and exercise as part of a 16-week curriculum that's free for all participants.
Our MoveStrong Studio offers the tools needed to build strength, mobility and endurance in one dedicated space. We also hold special group exercise classes in this space to help you maximize time and effort.
We offer youth a safe place where they can have fun, learn new skills and develop healthy habits to last a lifetime. Areas like "Teeny Town" in Y-Play and family events such as our Summer Solstice Party are always popular with kiddos. Other options for youth include summer day camp, youth swim lessons and youth gymnastics. 
Our Small Groups help you thrive in spirit, mind and body. Grief support, weight loss, and focused Bible study are just a few of the topics covered in groups that can help you clear life's hurdles in a safe, caring environment. 
Questions? Come see us at the Welcome Center. We're so glad you're a part of our community.