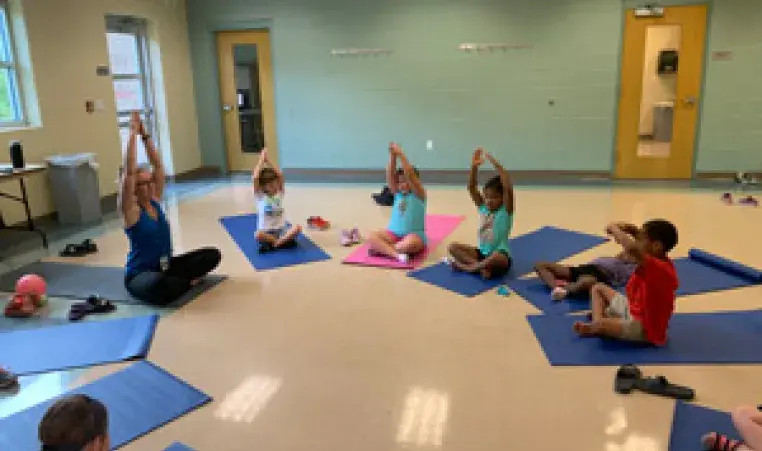 If you just joined or have been a member for years, you may not know about all we have to offer. Learn more below, and follow us on Facebook to stay up-to-date with our latest happenings.
We go big: We have three Wellness Floors and a mezzanine equipped with cardio machines, open workout space, and a scenic view. It's a hidden gem! To get there, turn right down the hallway from the Welcome Center. Take the stairwell on your right. There is also a restroom in the back of the building on the first floor (behind the copper wall).
Connect at the Y: We offer small groups, including the YMCA's Weight Loss Program and Journey to Freedom. Experience the power of group support! 
Healthy kids: Children 10 and older can exercise on the Wellness Floor if they complete a youth strength training session with a member our Wellness staff. You can book your child's appointment at the Welcome Center. We also offer yoga just for kids!
Work out together: We offer a robust group fitness schedule with nearly 200 classes each week! We have something for everybody, including cardio, strength and, spirit-mind classes such as meditation and Qigong. 
Fit for your family: We have a separate family locker room designated for families with children 16 and younger and individuals with diverse abilities. 
Questions? Come see us at the Welcome Desk. We're so glad you're a part of our community.