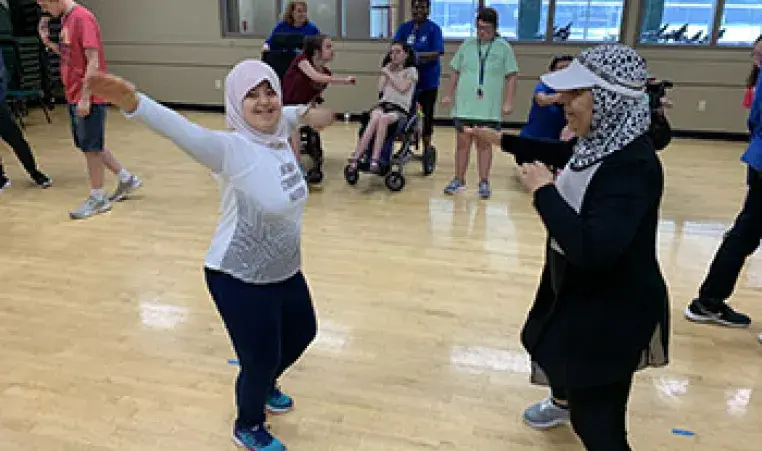 If you just joined or have been a member for years, you may not know about all we have to offer. Learn more below, and follow us on Facebook to stay up-to-date with our latest happenings.
Our Full Circle program gives individuals with diverse abilities the opportunity to build confidence, socialize, and develop personal strengths. Activities include music and movement, sports leagues and fitness classes.
We offer 150 group exercise classes each week! We have four studios, including two upstairs. Our offerings range from Yoga and Barre to Boot Camp and Cycling. We offer women's only classes such as Boot Camp Express and Fit Women. Check our mobile app to find a class!
We have a music room upstairs where we offer piano lessons by a classically-trained pianist. 
We are the only Y in our area with a skate park! The Alex LeVasseur Memorial Skate Park is open daily for skaters. We also offer skateboarding lessons. 
We've partnered with Brentwood Middle School to provide Academics in Action, an after-school program at our Y. Students arrive by bus during the school year. We offer snacks, help with homework and a variety of fun activities. The students spend a majority of their time in our Teen Center, which includes a pool table, kitchen, game console and lounge space.
Questions? Come see us at the Welcome Desk. We're so glad you're a part of our community.