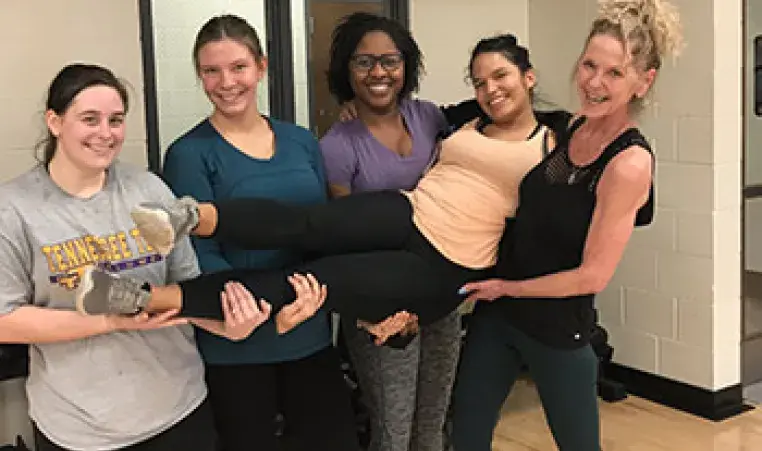 Whether you just joined or have been a member for years, you may not know all your DHY has to offer. Learn more below, and follow us on Facebook and Instagram to stay up-to-date.
We offer Small Group Training. You'll get the benefit of a workout with a Certified Personal Trainer, as well as the motivation of a group setting. We even have drop-in options.
We aren't just about physical fitness. We encourage a healthy mind too! We offer small groups, Contemplative Prayer class and group prayer.
Our Y is committed to serving our community through swim lessons, tutoring, a summer meal program, fall prevention, and more. In 2019, we provided 1,050 swim lessons to children and families that needed financial assistance and helped 32 students through our Y-Literacy Program.
We're fit for the whole family! We offer youth sports, day camp, swim lessons, Parents' Night Out, and on-site care for your children in Y-Play and YAC. View our programs.
All members get a free Wellness Appointment. This is an opportunity for you to share your goals, relevant health history, learn about our equipment, and ask wellness-related questions. Get started!
Questions? Come see us at the Welcome Desk. We're so glad you're a part of our community.