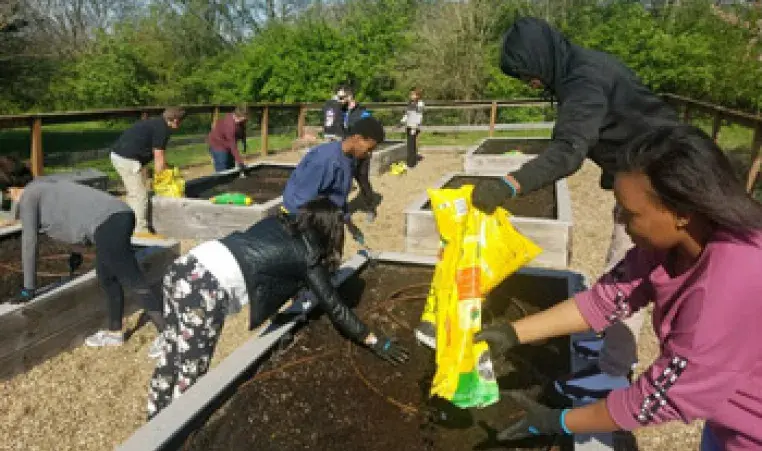 If you just joined or have been a member for years, you may not know all we have to offer. Learn more below, and follow us on Facebook to stay up-to-date with our latest happenings.
Free services: All members get a free Wellness Appointment. This is an opportunity for you to share your goals, relevant health history, learn about our equipment, and ask wellness-related questions. 
Healthy kids: Children 10 and older can exercise on the Wellness Floor if they complete a youth training session with a Wellness Coach. Book your child's appointment at the Welcome Center.
Better together: We offer small groups, including the YMCA's Weight Loss Program and Journey to Freedom. Experience the power of group support.
The great outdoors: We have a community garden! If you're facing the building, the garden is to the left of the parking lot. Students from our Community Action Project (Y-CAP) maintain the garden and use the harvest to cook healthy meals as part of their after-school activities.
Fit for the family: We have family locker rooms. Look for the "Mommy & Me" and "Daddy & Me" signs next to the adult locker rooms. We also offer eight family events throughout the year including our Splash Bash, Chili Cook-Off, Trick-or-Treating, and Pancakes with Santa. We post these events on Facebook and fliers throughout the center. 
Questions? Come see us at the Welcome Desk. We're so glad you're a part of our community.