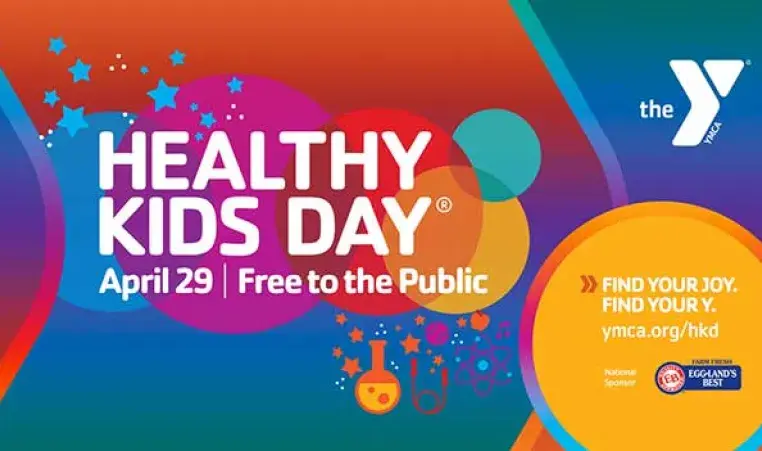 The entire community is invited to attend Healthy Kids Day celebrations at one of six YMCA of Middle Tennessee membership center locations on Saturday, April 29.
Healthy Kids Day® is the Y's national initiative celebrated to help inspire healthy habits and improve the health and well-being of kids and families. It is an opportunity for Ys to kick off the summer, encourage enrollment in summer programming and increase engagement with families across the community.
The YMCA of Middle Tennessee will host community-facing events at the following locations to teach healthy habits, encourage active play and inspire a lifetime love of physical activity.
YMCA Healthy Kids Day Opportunities in Middle Tennessee
Note: All events will take place on Saturday, April 29. Times for each site are listed below.