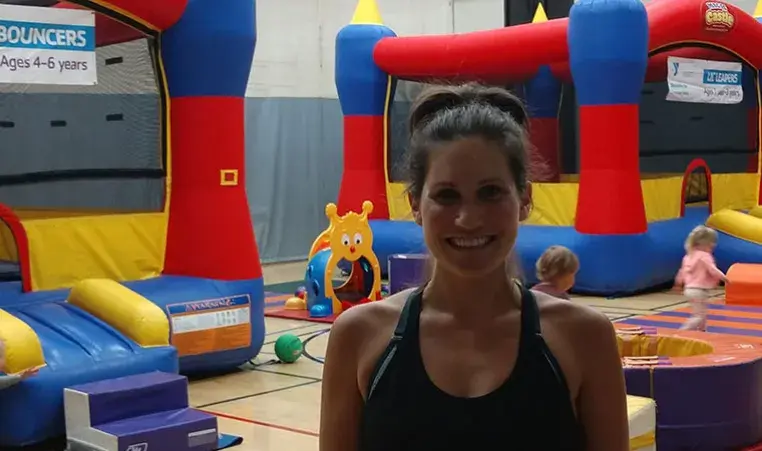 On a typical Wednesday morning at the Green Hills Y, Roxanne Hoyt will drop off one (or two) children, run on the treadmill or use an elliptical machine, lift weights and then pick up her daughter at Y-Play before stopping by the gym for some bounce house fun.
She adds that there is inevitably a conversation with another member in that mix.
"I have been so moved by the friendliness and sense of community here," says Roxanne. "When we moved to Nashville from California, I was blown away when I first visited the Y. It's the first Y I've ever belonged to."
Roxanne was seeking a personal trainer to get back in shape after having her second child. She worked with her new trainer Sierra upon finding a new "fitness home" at the Green Hills Y.
Roxanne's membership came with the added benefit of access to a safe and fun space for her children. Her two-year-old daughter has grown up at the Green Hills Y, and her five-year-old son takes swim lessons. Monthly Family Fun Nights are also a big hit in the Hoyt household.
"When you are a mom, you need some time alone to recharge," Roxanne says. "There is no better way to do that than through self-care and fitness. When I come to the Y, I never worry about the safety of my children or if they are crying. I know they are happy and having fun in Y-Play."