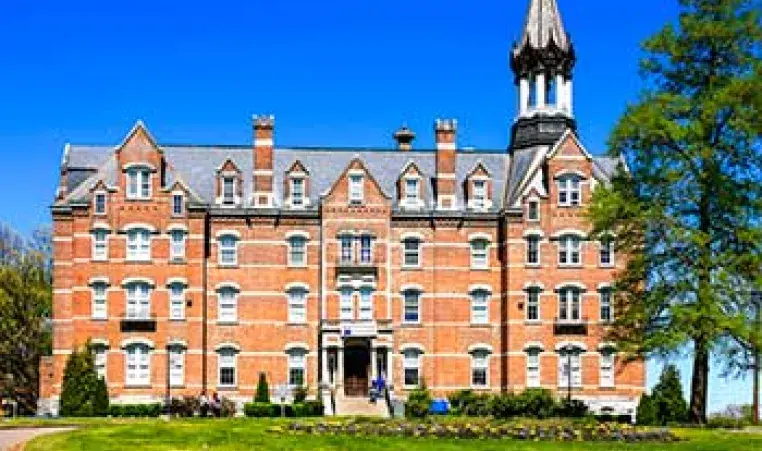 Fisk University: A Jubilant Legacy
During Black History Month, the YMCA of Middle Tennessee is shining a light on the historic achievements of each of Nashville's historically black colleges and universities. This week we honor Fisk University, Nashville's oldest institution of higher learning and home to the world-renowned Fisk Jubilee Singers.  
Origin Story: In 1865, three men—John Ogden, the Reverend Erastus Milo Cravath, and the Reverend Edward P. Smith—established the Fisk School in Nashville. The school was named in honor of General Clinton B. Fisk of the Tennessee Freedmen's Bureau, who provided the new institution with facilities in former Union Army barracks near what is now Nashville's Union Station. Fisk convened its first classes on January 9, 1866, with students ranging in age from seven to seventy. 
Recognized Leader: Even before regional accreditation was available to African-American institutions, Fisk had gained recognition from leading universities throughout the nation, and from such agencies as the Board of Regents of the State of New York—enabling Fisk graduates to enter graduate and professional schools to study for advanced degrees. In 1930, Fisk became the first African-American institution to gain accreditation by the Southern Association of Colleges and Schools. 
Lasting Legacy: The Fisk Jubilee Singers® introduced much of the world to the spirituals as a musical genre—and in the process raised funds that preserved their university and permitted construction of Jubilee Hall, the South's first permanent structure built for the education of black students. As a designated National Historical Landmark, today, Jubilee Hall remains the dramatic focal point of Fisk's campus. 
Famous Alumni: W.E.B. Du Bois (author, civil rights activist, historian), Ida B. Wells (journalist, educator, civil rights leader), Rep. John Lewis (congressman, civil rights leader), Marion Barry (politician, long-time Washington, D.C., mayor), James Weldon Johnson (writer, activist, songwriter), Nikki Giovanni (poet, writer, activist), Dr. Johnetta Cole (anthropologist, educator, college president), Aaron Douglas (artist, educator), Judith Jamison (dancer, choreographer), Matthew Knowles (record executive and Beyonce's father), Kim Whitley (comedian, actress), Mandisa (music artist), and many others. 
Dive Deeper 
The Y and Nashville's HBCUs: A Historic Alliance 
The YMCA of Middle Tennessee is proud to partner with Nashville's HBCU Alliance on efforts to strengthen communities in north Nashville.