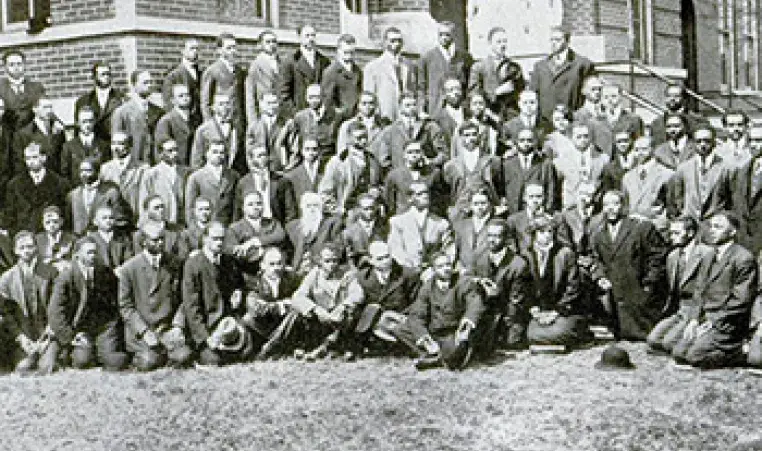 Meharry Medical College: A Legacy of Healing
During Black History Month, the YMCA of Middle Tennessee is shining a light on the historic achievements of each of Nashville's historically black colleges and universities. This week, we honor Meharry Medical College, one of the nation's oldest and largest historically black academic health sciences centers.  
Origin Story: Meharry Medical College was founded in 1876 by Samuel Meharry and his four brothers in response to an "act of kindness" he had received on a Kentucky road one rainy night—a chance meeting now known as The Salt Wagon Story. Meharry was the first medical school in the South for African Americans. Originally the medical department of Central Tennessee College, Meharry was chartered separately in 1915.
Medical Missionaries: A United Methodist Church-affiliated institution, Meharry today includes a medical school, dental school, graduate school, applied computational school and a health policy center. Health equity remains a primary goal of both the college and its graduates. Meharry estimates that three out of every four "Meharrians" return to urban or rural communities to serve others as medical or dental service providers.
Famous Alumni: Dr. Hastings Kamuzu Banda, Willie Adams Jr., Dr. Donna P. Davis, Edward S. Cooper, John Henry Hale, and Corey Hebert. Dr. David Satcher served as Meharry's President (1982-1993) before serving as U.S. Surgeon General under the Clinton and Bush administrations.
The Y and Nashville's HBCUs: A Historic Alliance 
The YMCA of Middle Tennessee is proud to partner with Meharry on a variety of efforts to improve the health and well-being of communities in and around north Nashville.