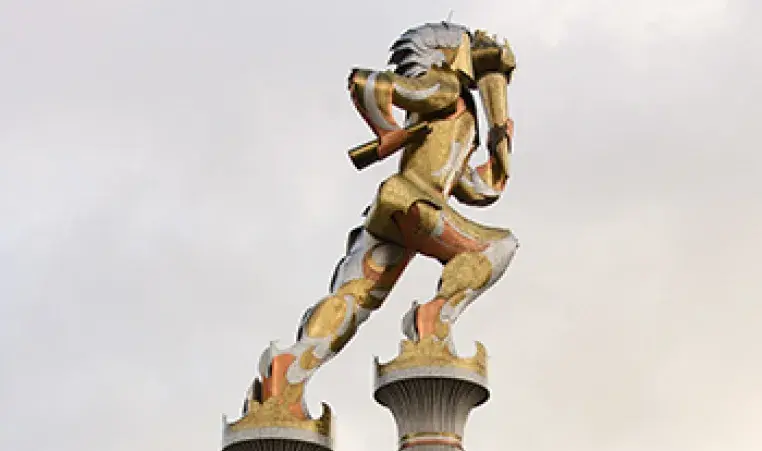 Tennessee State University: Academics, Athletes & Aristocrats
During Black History Month, the YMCA of Middle Tennessee is shining a light on the historic achievements of each of Nashville's historically black colleges and universities. This week, we honor Tennessee State University, a school with a proud history on and off the playing field.  
Origin Story: In 1909, the Tennessee State General Assembly created three normal schools, including the Agricultural and Industrial Normal School, which would grow to become TSU. The first 247 students began their academic careers on June 19, 1912, and William Jasper Hale served as head of the school. Students, faculty, and staff worked together as a family to keep the institution operating, whether the activity demanded clearing rocks, harvesting crops, or carrying chairs from class to class. The university became TSU in the late 1960s and now operates two campuses with more than 400 full-time academic faculty. 
Olympians and Aristocrats: 
Legendary TSU track coach Ed Temple coached 40 Olympians (including Wilma Rudolph ) and is a member of the U.S. Olympic Hall of Fame. In 1955, meanwhile, TSU's Aristocrat of Bands was the first HBCU band to appear on national TV and became the first to appear in a presidential inaugural parade in 1961. 
Famous Alumni: Oprah Winfrey, Ed Temple, Wilma Rudolph, Moses Gunn, Xernona Clayton, Ambassador Dr. Bobby Jones, U.L. "Rip" Gooch, Senator Thelma Harper, Young Buck, Chandra Cheeseborough, Richard Dent, Dr. Catana Starks.
The Y and Nashville's HBCUs: A Historic Alliance 
The YMCA of Middle Tennessee is proud to partner with Nashville's HBCU Alliance on a variety of efforts to improve the health and well-being of communities in and around north Nashville.