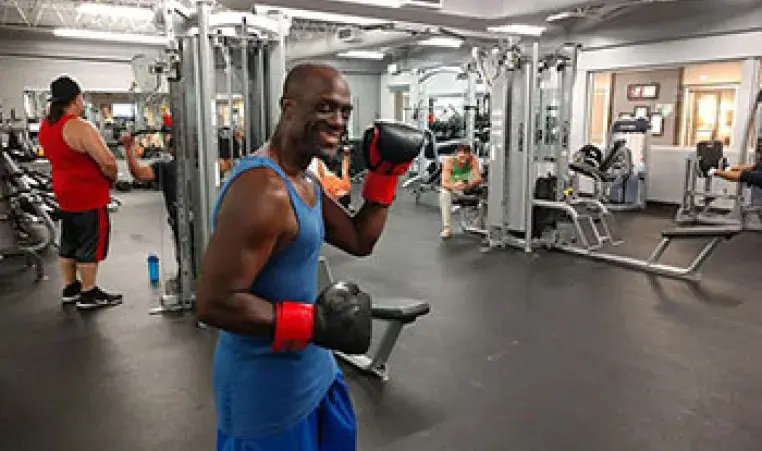 Nelson Young always brings his boxing gloves to the Margaret Maddox Family YMCA and can often be seen boxing on the Wellness Floor—sometimes with a bag, sometimes in the air.
"I love boxing," he says with a smile. "It's a great workout and gets everything going. Plus Muhammad Ali is my idol; I try to be like him."
The former high school football player and track star says that he does a bit of everything around the center when working out: strength training, bikes, treadmills and sauna. Nelson first joined the Maddox Y six years ago and visits the center at least four times per week. Because of his commitment, he has lost 80 pounds on his road to a healthier lifestyle.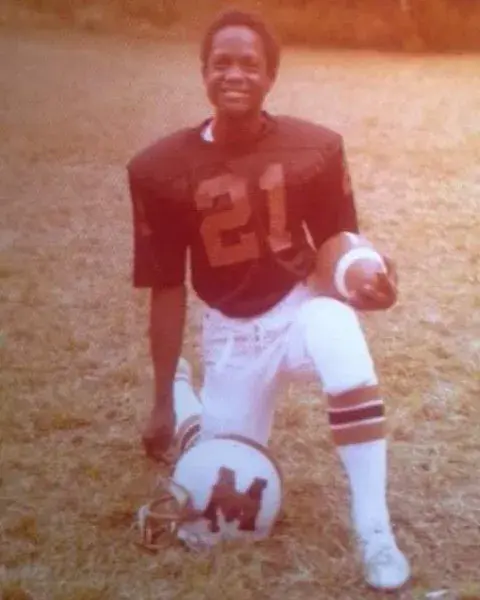 "Watching Nelson's wellness journey has truly been inspiring," says Senior Program Director Scott Kirby. "When he walks through the center, everyone gives him a high five or a handshake. Nelson is like the 'Cheers member' on the wellness floor: everyone knows his name."
The Beginning of the Journey
Once a talented chef, Nelson enjoyed tasting the food he and others prepared. Because of this and a lack of exercise, his weight reached 240 pounds, which caused obstructive sleep apnea.
His doctor told him he had to do two things to improve his condition: wear his CPAP mask and lose weight.
"My plan for exercising was to walk up and down Gallatin Road," the East Nashville native explains. "But one day a car pulled in front of me and almost hit me. I decided I needed a safer place to exercise."
And that led Nelson to the Margaret Maddox Y.
He reflects on his journey: "I feel great now. Everything has worked out just the way it was supposed to. I've come a long way, but I still have a long way to go."