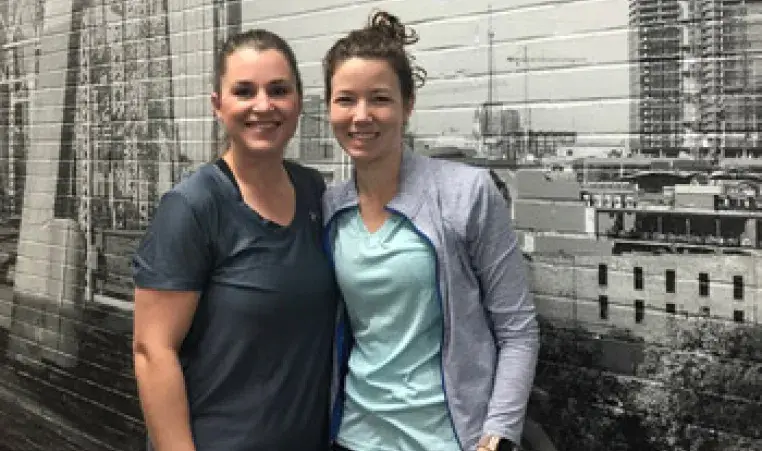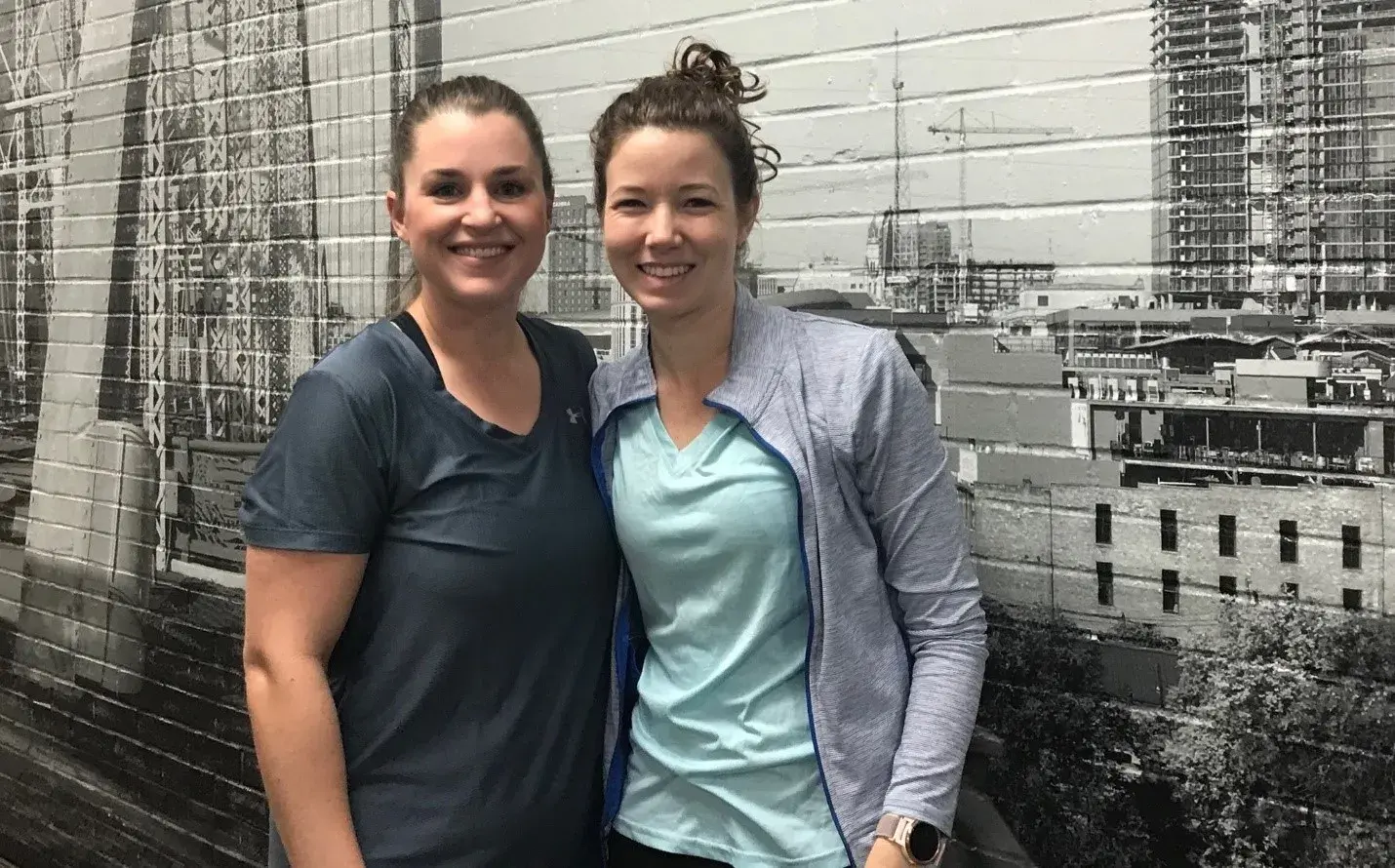 Every morning when we open our doors, there are smiling faces ready to get their day started here at the Y. Tensel and Amanda are two of our early risers.
The duo met at church seven years ago and found common ground in their dedication to a healthy lifestyle. After striking up a friendship, Tensel and Amanda completed a 5K. They went on to train for and conquer a half marathon as well as countless group fitness classes at the Y.
Better together
Community engagement coordinator and group fitness instructor Nancy Tyler says there's nothing these women can't do. "I have seen these girls push themselves to their limits. They continue to look for challenges and turn those challenges into opportunities for being healthier. They never give up," Nancy said.
Tensel and Amanda rarely miss Nancy's BODYPUMP, Cycle and Cardio Blast classes. "Nancy motivates and inspires in every class! She is encouraging, holds us accountable and always pushes us into a great workout," Tensel said.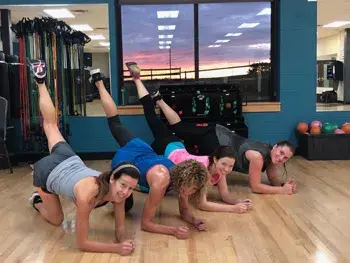 The variety of classes available, encouraging instructors and community of people keep me excited about getting up and out the door early," Tensel said.
Holiday tips
Members like Tensel and Amanda inspire us with their dedication. We asked them to share their advice for surviving the hectic holidays.
Amanda says her family keeps her on her toes. "For the competitive families like mine, someone may inevitably start throwing down some challenges like who can hold the longest plank, or who can do the most pushups. That tends to evolve into cheating tactics like tickling or sitting on each other. It makes for some fun memories!"
Amanda added that she likes to stretch her holiday meals, not her waistline. "I put together meal prep kits using the leftovers with a little bit of all of my holiday favorites for lunches. Because I know I have four to five days of lunches available with all of the holiday foods, I don't feel the urge to eat a huge holiday meal."
Tensel travels during the holidays, but her commitment to the early workout is unwavering. "I find it important to be intentional about maintaining my regular sleep and eating habits. I want to be sure I can resume upon return to my exercise routine."
She takes healthy eating into her own hands. "I always volunteer to bring a simple raw broccoli salad to ensure the availability of a nutritious vegetable side that's not drowning in cheese or gravy."
When the girls return from holiday festivities, they'll jump back into their routine. After all, it's hard for them to stay away! "The sense of community and camaraderie with classmates, instructors and all the staff at the Y positively impact my life every time I walk in," Tensel said.
When you see them around the Y, say hi – but you better be quick because these girls are here to work!