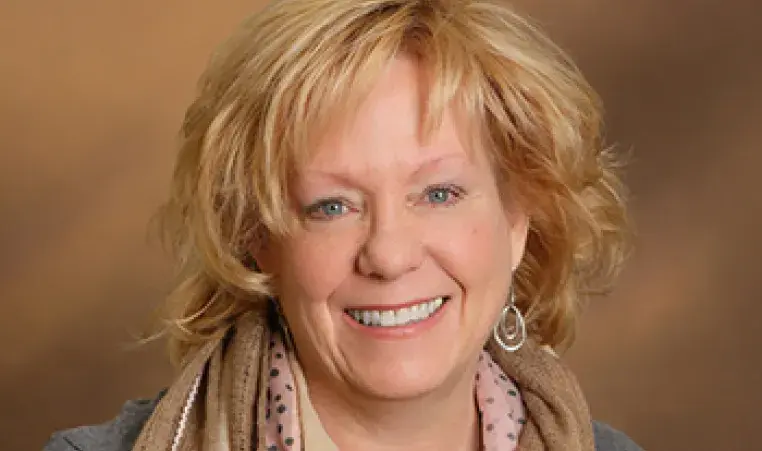 Robin Shope has been on the Bellevue YMCA volunteer board for seven years. The board works with staff and members to strengthen the community through partnerships and outreach efforts. "The purpose of the board is to let the community know that the Y is so much more than a gym," she says.
Robin and her husband have lived in the Bellevue community for more than 40 years and own HART Ace Hardware. If that sounds familiar it's because one of the two HART locations is located in the shopping center next to our Y. "When this Y was built we were ecstatic. We use it every day. It's been such an integral entity for this community," she says.
With the board's help, the Bellevue Y has built a strong relationship with Metro Nashville Police Department's West Precinct. Officers are familiar faces at the Y, where they read to the children in Y-Play, allow kids to explore police vehicles and spend time with members and staff. Our staff and the officers look forward to resuming those activities when it is safe to do so.
The board also coordinates community relief efforts like the HERO program, a Metro Nashville Public Schools initiative that provides food and clothing to students experiencing homelessness or lacking a permanent address. Robin is also proud of the job fair in 2019 hosted at the Y. The board helped coordinate the fair with the Bellevue Chamber of Commerce. "It was really successful and companies were able to make their presence known. It was a win-win for them and the job seekers."
Robin felt moved to be on the board because of her own positive experiences with the Y. She learned to swim and attended day camp at the Y as a child in Louisville. "It's a community, a family. There's a personal feel that I experienced as a child. It's been the same here. This Y is just special."
During meetings, a guest speaker shares with the group how the Y has impacted their life. Robin says she's been moved to tears hearing their stories. "It gives me a great feeling to know I'm helping other people by promoting this wonderful community that we have."
Become an advocate for the Y
If you are interested in joining the board, there are openings! "We are always looking for dynamic, talented individuals who want to give of their heart and their time to the Y. We want people who are passionate about the Y and would actively seek to promote the Y," Robin says. The board meets once per month. Members also serve on committees of their choice, including Philanthropy, Community Outreach and Christian Emphasis.
For more information, contact executive director Sam Stephens at sstephens@ymcamidtn.org.