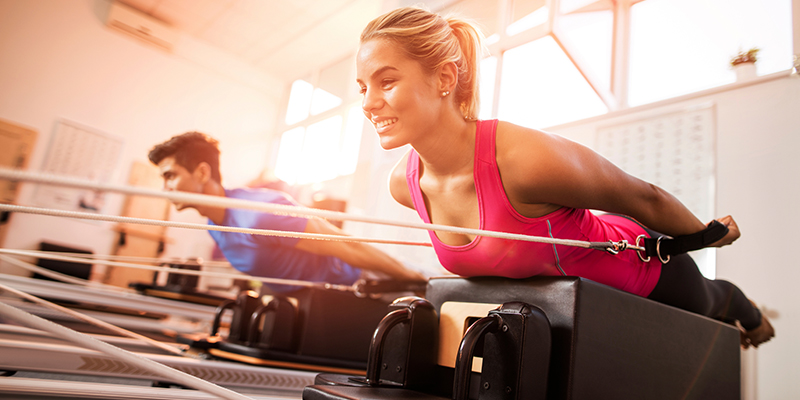 Pilates Reformer
Pilates is a method of exercise and physical movement designed to stretch, strengthen and balance the body, with an emphasis on strengthening your mid-section. Reformer classes are taught on specialized equipment that typically requires one-on-one or small group coaching. Some participants can experience faster results more quickly using Reformer equipment compared to mat-based classes.
Step One: Purchase Your Package
Choose your sessions when you buy a Pilates Reformer package today.
Step Two: Reserve Your Timeslot
Choose a Pilates Reformer session from the schedule to reserve your timeslot.