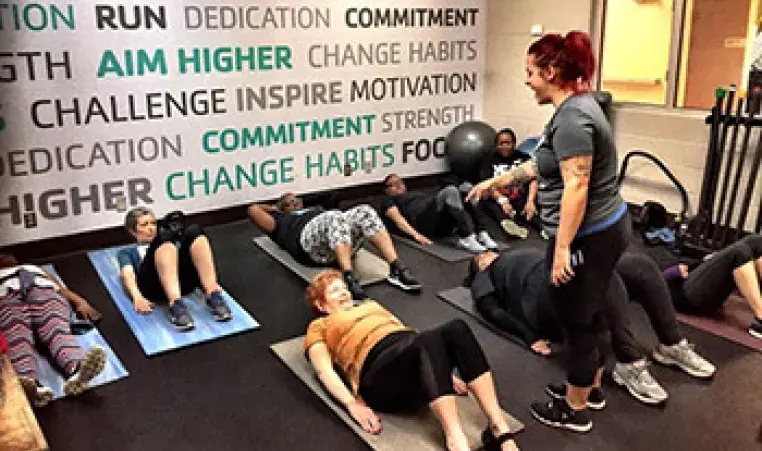 If you just joined or have been a member for years, you may not know about all we have to offer. Check out our tips below, and follow us on Facebook to stay up-to-date with our latest happenings.
There are great outdoor spaces at the Margaret Maddox Y. Our urban fitness trail provides an alternative outdoor option to a traditional gym workout and features eight fitness stations on a quarter-mile outdoor track. Our outdoor pickleball courts are the only outdoor courts at YMCA locations in Middle Tennessee.
We have a back entrance for members. Located off the back parking lot and adjacent to the Teen Center, this entrance makes check-in a breeze.
Our renovated areas include boutique-style circuit training spaces. These rooms allow you to focus on strength building and muscular endurance in an intimate setting.
We love being a part of our community! Programs like After Breast Cancer (ABC) and Y-Literacy are unique ways we support our East Nashville neighbors.
Our mind-body studio offers a space to get Zen. This relaxing space features a variety of yoga classes—including those dedicated to families and children—to help you hone your endurance, flexibility and awareness.
Questions? Come see us at the Welcome Center. We're so glad you're a part of our community.