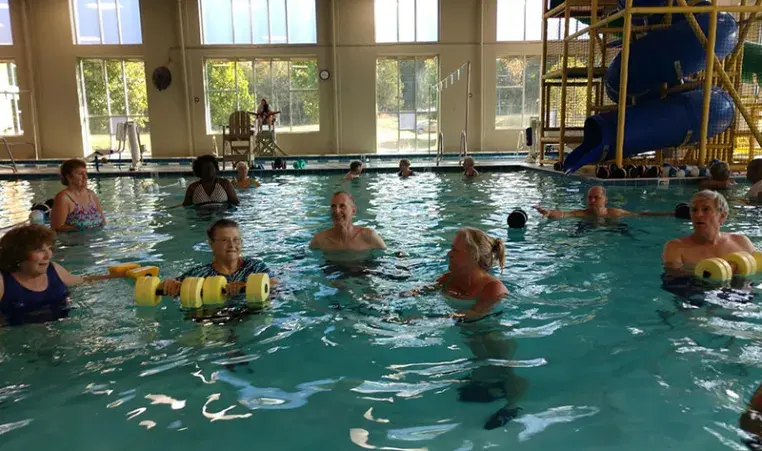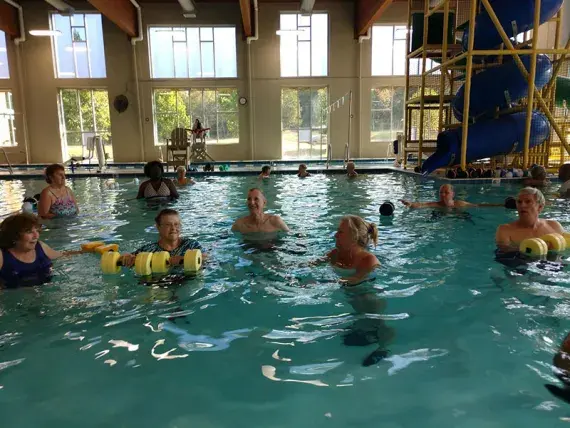 "I remember when she first joined our water classes," Vickie continues. "She looked like a model; her hair was coiffed, makeup done, eyebrows drawn.
She had a bigger than life personality, and boy did it show!"
Nearly a year after her passing, Sarah Taylor's friend still holds her spot open in the Arthritis H2O group exercise class at the North Rutherford Family YMCA. That's how much her memory is cherished and her presence is still felt.
"She was 83 when we lost her," her friend Vickie Wright explains before looking upward and apologizing to Sarah for sharing her age.
Sarah just happened to stand next to Vickie during her first water class, and Vickie explains that it was destiny that the two grew so close. They became workout buddies and held each other accountable.
"If I told Sarah I wasn't feeling well and was going to skip going to the Y, she would emphatically tell me, 'You are going.' She was the type of person that lifted you and buoyed you the rest of the day."
And Vickie admits that she always felt better after the classes Sarah made her attend because there is something about the water that always leaves her feeling cleansed.
Sarah and Vickie's friendship extended beyond the indoor pool at the North Rutherford Y, however. The duo could be spotted around the area having lunch or shopping at Goodwill stores together.
"We were just able to feed off each other's energy and encourage one another to remain active," concludes Vickie. "Sarah became like a mom to me, and when she passed I grieved so much because she touched my heart and soul so deeply. That's why I still hold a spot for her in class."