Meeting our community's needs
Though drastic growth of the region over the last 50 years has brought positive changes, it's also exacerbated certain community needs and exposed new ones that we must rise to meet. In an increasingly busy society, people are struggling with isolation and disconnection. Our mental, physical and spiritual health are suffering. Growing economic disparities pose challenges to academic success for youth and to the overall health of children and adults alike.
key community issues
Youth and Teens
Youth of all socio-economic levels face bullying, peer pressure and substance abuse.
Youth suicide has doubled in the last decade—and high achieving, middle income youth can be at greatest risk.
Nearby Hillsboro Comp High School is an open enrollment school that serves nearly 1,300 kids. With 61% minority enrollment, Hillsboro is one of the most racially diverse student bodies in the region.
People with Diverse Abilities
1 in 6 families in the U.S. has a child diagnosed with special needs, facing significant stresses and financial strains.
Families travel long distances to the Y due to a lack of programs in the area.
Adults and Families
Adults struggle to find the time and support they need to stay healthy, leaving them at greater risk for chronic health conditions, stress, depression and disconnection from others. Our families, community and workforce rely on healthy adults.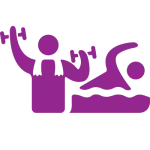 26,500+
Members and program participants who visit the Green Hills Family YMCA each year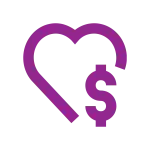 $280,000 per year
Financial assistance provided to help members belong to the Y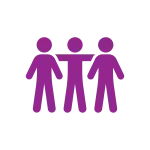 5,000
Number of kids from eight area schools who regularly visit the Green Hills Family YMCA
What the Community Says
'The Y is a place that connects people. So many people feel isolated. The more we come together, the better we can see each other as fellow humans.'
Angie Henderson, Council Member, District 34
'There is a critical need for programming after school. The Y program in our school has a waiting list. We need to grow the spaces and programs that will serve our young people and help them stay on a positive track.'
Dr. Gary Hughes, Principal, J.T. Moore Middle School
'So many kids are dealing with anxiety and stress. They need places where they can be themselves and develop socially and emotionally. It will be great for the Y to grow programs to serve our kids during the high-risk after school hours.'
Andrew Davis, Principal, Julia Green Elementary