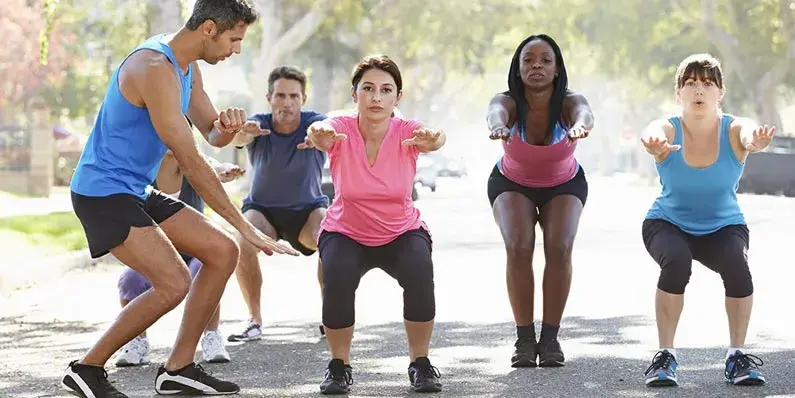 You've heard us say it before—the YMCA is much more than just a gym. We pride ourselves on not fitting into that "get in, get out" mold of exercise facilities that promise standard equipment and minimal social interaction. That's not how we build community at the YMCA. We welcome the mom who needs to take a couple hours to herself and decompress. We welcome the senior who wants to sit with friends and drink coffee. We welcome the child who wants to score her first goal in soccer. We welcome the ex-convict who needs to get in shape as he navigates life after prison.
Everyone is welcome at the Y. We approach wellness in spirit, mind and body, with the understanding that all three need nurturing for someone to truly be well. That's why we're not a gym—we're a wellness center.
As the Downtown Y's senior program director, Angie Loflin, puts it, perhaps the most compelling thing about the Y is "our commitment to diversity and our passion for serving everyone. There is no place on earth that serves such a wide variety of people from different socioeconomic backgrounds, races, faiths and cultures. We are welcoming and accepting in a way that is truly remarkable."
With wellness for all as our guide, we are much more than a few treadmills. Here are four ways we're building our members in spirit, mind and body:
1. We offer group exercise classes that encourage community.
We've seen time and time again that the group is greater than the sum of its parts. While you may get a great workout for yourself on your own, there is a group dynamic that pushes you further. And, beyond the physical workout, our group exercise classes form little communities of their own, showing up each week and developing friendships far beyond the Y. You'll see classmates getting together for coffee, showing up for supper and even visiting friends in the hospital. With accountability, community and better health as its foundation, group exercise is one of our most popular programs for a reason.
2. We teach kids teamwork and sportsmanship.
Let's step outside the walls of the Y for a second, shall we? Beyond our facilities, the Y has become a source of comfort for parents in the community. Kids learn valuable water safety skills to prevent accidental drowning through our swim lessons and swim teams. Thousands of children get to score their first goal on the soccer field as part of a YMCA youth sports team. When we're looking at overall wellness, we're not just talking about the adult who wants to hit the gym after work—we're talking about raising a generation of empowered, safe, brilliant youth that feel cared for and nurtured.
RELATED: Watch how Lily found her place on a swim team at the Y.
3. We give parents a break with on-site child watch.
When we look at the needs of our community, we see families—and parents—that need to take time to themselves. So, at our YMCA of Middle Tennessee centers, parents can drop their kids off for up to two hours in our Y-Play or Youth Activity Center (YAC) while they go work out. As we're told time and time again, this break is invaluable to parents who need to recharge.
4. We lead support groups that change people's lives.
Nurturing the mind and spirit is a core part of wellness at the YMCA. We offer small groups for weight loss, emotional healing, financial freedom, cancer support and more. After Breast Cancer (ABC) is one of our most championed programs because of the visible effect it has on our friends, sisters, mothers and aunts. Women are finding peace, belonging and connection in a support group that encourages them through their cancer journey. These women aren't looking for a gym; they are looking for a sense of hope. 
At the core of what we do, the YMCA is built on giving everyone the chance to learn, grow and thrive—regardless of where they come from or what they can afford. Our wellness centers are about encouraging people to belong and be well. You won't find that at any old gym.