A History of Providing Hope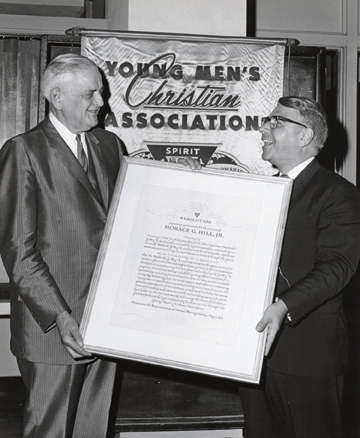 The YMCA Foundation of Middle Tennessee was formed in 1969 to provide an endowment fund ensuring the Y has the financial support it needs in future years to strengthen communities through youth development, healthy living and social responsibility.
Over the past four decades, we have provided more than $2 million in funds that have been used to help nurture the potential of kids, ensure our community's health and well-being, and support neighbors in need.
How We Work
Each year, the income generated by the Foundation's endowment funds is poured back into local neighborhoods in the form of YMCA facilities, programs and services our communities need in order to thrive—both now and in the future.
While we accept gifts of cash, securities and other assets, much of our endowment fund's growth is the result of planned gifts. The Foundation receives funding when it is named as a beneficiary of a donor's will, insurance policy, retirement plan or trust.